In order to feel healthy and energetic, it is necessary to maintain a balanced diet. The daily activities of university students imply a strong physical and intellectual wear, for this reason the energy needs increase and the contribution of certain nutrients is needed; the insufficiency or excess of some foods can unbalance the optimal conditions, and therefore affect the health.
When starting university studies abroad, we generally significantly modify our diet due to several factors: we emigrate to a country with different eating habits, with products that we often do not know, in addition to the fact that our diet will sometimes depend on our schedules and student income, among other circumstances.
Certainly in opportunities it is much easier to give in to the custom of buying fast food, for the ease, the economy, even knowing that these foods contain a high rate of saturated fat, salt and calories.
Eating in a balanced way, a challenge
We know that fast food is very attractive, tastes good, is quite affordable, can be eaten quickly, anywhere, standing or simply ordered at home. However, we must keep in mind that this type of hypercaloric food, with excess fat, if consumed regularly brings serious health consequences such as overweight, diabetes, cardiovascular disease and can result in fatigue, and lack of academic performance in students.
In spite of the ease that fast food offers you, you must recognise that although it is the best option for practical reasons, it is not always the case for your health, which is why we give you some recommendations to obtain the correct proteins, carbohydrates, vitamins and minerals you need, with easy-to-prepare foods.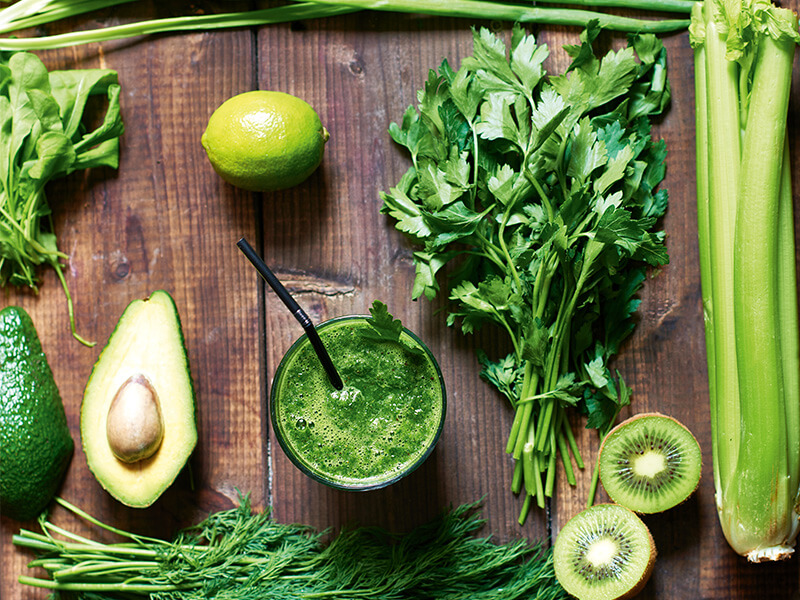 Zero excuses
First of all never skip breakfast, this meal will provide the energy needed to perform throughout the day. The ideal is to eat some fruit, a sandwich, a plate of oatmeal or eggs, although if your time in the morning does not allow you to prepare something very elaborate you can choose a few days to eat a cereal (in the supermarkets you will find a variety of flavors and brands, so you will avoid getting bored), complement it with some fruit such as an apple or a banana.
Avoid excessive consumption of soft drinks and coffee, change them for fruit juices, preferably natural and sugar-free.
It is recommended to eat salads and fresh vegetables. Salads are easy to prepare, and today you can even find them in fast food places, you can also add some protein (such as chicken or tuna) and you will have a rich and balanced meal.
It is normal that during school hours you want to eat a snack, you should only change those high in fat (such as chips, crackers) for fresh fruit, granola or nuts.
The recommended food intake for students is: first pasta, rice and potatoes (boiled or baked); second fruits and vegetables; third meats, fish (grilled, boiled, baked, microwave, fried, steamed) and eggs; fourth dairy products; and finally sugars and fats.
Drink plenty of water.
You must remember that healthy eating is not about completely eliminating fatty foods from your diet. Eating healthy involves eating a balanced diet in order to get the right nutrients and vitamins to keep you healthy, alert and energetic during your classes.
Nutrition at Cardiff Metropolitan University
This degree has been accredited by the professional body of the Association for Nutrition. This means that graduates are eligible to enter directly to become Associate Nutritionists and use the letters AssocNutr after their name. Then, after a few years of relevant employment, you can become a full registered Nutritionist using the letters RNutr after your name. This prestigious quality marker allows graduates to be recognized as professionally trained and regulated nutritionists. Nutritionists work on improving health, with groups or communities to promote health, well-being and reduce inequalities.
Bachelor's Degree in Human Nutrition at La Trobe University
This multidisciplinary course aims to provide you with a deep understanding of human nutrition, preparing you for a variety of careers in health promotion and fitness at the individual and community levels. For three years, you will study the value of food and the importance of evaluating the right food choices through food chemistry and nutritional bioscience studies.
The first two years focus on human biosciences and the fundamentals of nutritional science, such as food chemistry, nutrition and disease. In the third year, it focuses on food science, nutrition through the life cycle and methods of nutritional research. You can study a specialization in human physiology, genetics, microbiology or biochemistry, or choose subjects in public health and other disciplines.
Bachelor of Science in Human Nutrition, Food and Exercise at Virginia Tech
The mission of human nutrition, food and exercise is to discover, translate and disseminate health-related advances in nutrition, food and exercise sciences. Undergraduate options include dietetics (DIET) and food science, nutrition and exercise (SFNE). These options provide a solid scientific background in chemistry, biology, anatomy, physiology and nutrition.
The dietetics curriculum is accredited by the Accrediting Council for Nutrition and Dietetics Education (ACEND), which allows graduates to apply for ACEND-accredited dietetics internships. Students in the SFNE option are prepared for certifications through the American College of Sports Medicine, as well as graduate studies and professionals in health professions such as medicine, pharmacy, physical therapy, dentistry, nursing and physician assistant.
Food Quality, Safety and Nutrition at Queen's University Belfast
This course is about gaining knowledge and understanding of three key areas in relation to food production and consumption. Food quality refers to the "fitness for purpose" of our food in terms of appearance (e.g., colour and surface qualities, texture, taste and smell) and how they can be improved.
Food safety considers the physical, microbiological and chemical aspects of our food, which can be harmful to human health and how they can be minimized. Nutrition refers to the supply of nutrients from food needed to support the human body in health and during poor health at all stages of life. This degree emphasizes the interrelationship between these areas and their equal importance in food production.